INSPIRATIONS
With so much innovation and creativity all around, I am excited by the challenge of transforming our living spaces to produce food, create energy, improve health and build community. Here are some of the inspirations which motivate me to re-imagine the possibilities.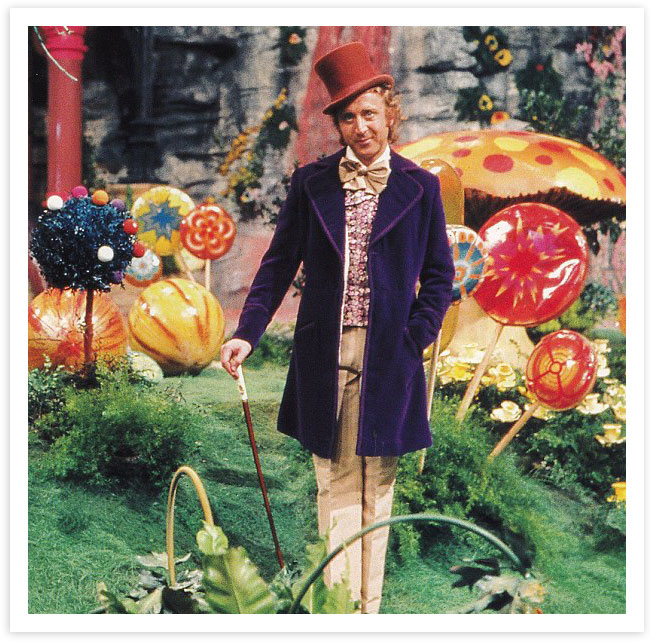 Willy Wonka - One of the most inspiring and innovative landscape designers of all time. Pure Imagination Park featured in the book/film is a core influence of my work. A world where food, beauty, surprise and play come together for all to enjoy, explore and eat from.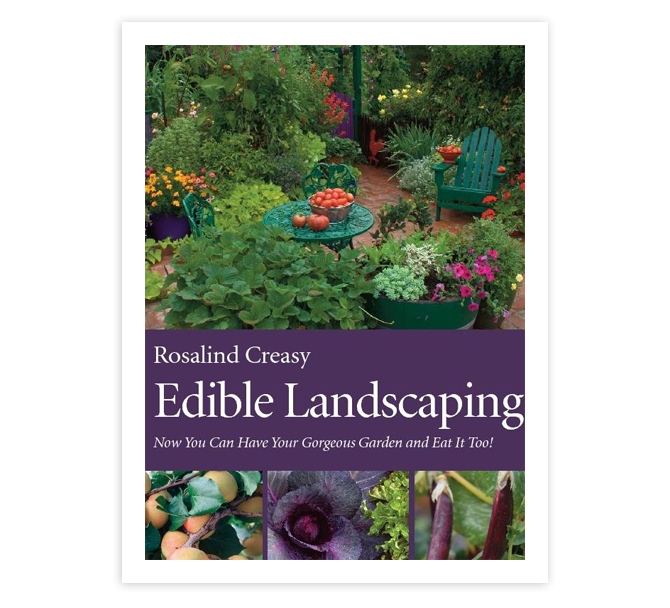 Rosalind Creasy – Edible Landscaping
The bible on edible landscaping. Fulll of inspiration for all levels of edible gardeners. A must for the book shelf and garden.
Apart from having some of the best chefs in the world, the French have been integrating food into their landscapes in the most beautiful ways for centuries – Chateau de Villandry is one of the finest examples I have ever had the pleasure to explore. Such inspiration for the geometery food lovers out there!
Urban Rooftop Farm – Johannesburg
Inspiring roof top farm in central Joburg – producing thousands of lbs. of food and medicine to the local community while teaching/supporting local unemployed city folk how to keep farming when they are away from their countryside homeland. With a forecasted 70% of the world's population living in urban areas by 2050, these models are an interesting taste of what is to come.
One of the greatest farmers I know. He's been urban farming for 50 years and taught me the beauty and importance of growing food for your family and local community. Growing up during World War 2, he learned many skills of self-reliance and forged a reverence for delicious, homegrown, hearty food.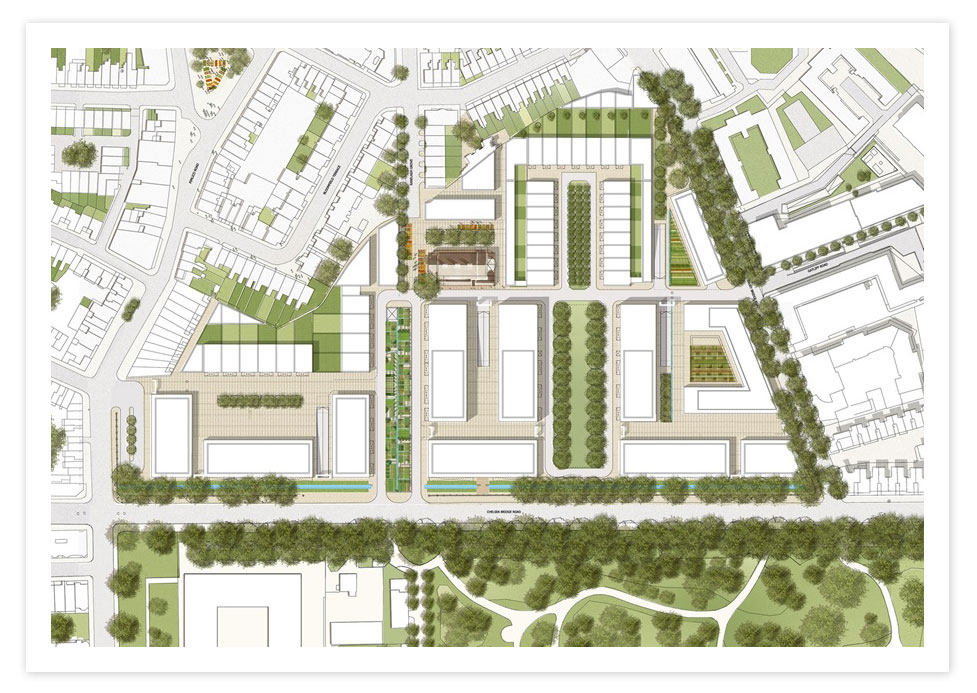 Kim Wilkie – Chelsea Barracks Project London
Arguably the world's biggest community garden designed and created by dear friend and colleague, Kim Wilke. Kim's vision to build food security rather than high cost housing in one of the most expensive neighborhoods in London is bold, forward thinking and completely inspiring.
Edible Schoolyard Project
I love the edible school yard project. It was one of the things that inspired me to create after-school/home gardening with both the children and family. It enables the continuation of learning out of school in a familiar, comfortable and natural environment, as many cultures across the world still do. Creating bonding and connection with all ages. These are my two favorite ESP rules: Rule one: Food is an academic subject. Rule 2: Beauty is a language.
A poignant sitcom dedicated to a couple who relinquished their professional careers and began farming their suburban lot on the outskirts of London. Turning suburban neighborhoods into food producing mini-farms lights me up. With so much infrastructure already in place - the suburbs are fertile ground for creativity and innovation if we can begin to think more laterally and embrace change of existing stereotypes.
Beacon Food Forest Seattle
A 5 acre food forest planned and under development in Seattle. A wonderful example of turning shared living spaces into calories for our future generations and squirrels alike!
Wonderful book by Michael Pollan. Breaking out from the endemic American lawn mentality to grow food and support our neighborhoods. He touches on adjusting social norms and common perceptions of our relationship to outdoor spaces. Inviting us to think outside the box in order to form a stronger and healthier connection to growing food.